This is the List of People
Carlos Trejo
Hates. #1 is the Most Hated Character.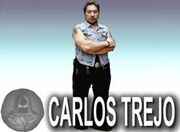 Original
YTPguy17
ARL3
Lawl X
Elite Warrior
Lawl with Garterbelt 4 (Stocking Rose)
Battle Royale
Big Macintosh
Super Lawl
???
Lawl Superior
Fortress Lawl
???
Gold Version
???
Team Blaw
???
Lawl EX
Jar Jar Binks
The Jonas Brothers
Xavier
Cpend7
Matrix the True Smart Bear
Lamar Shit Smith
WIP
Lawl Galaxy
Note: If there is more than one of the same tag-team character, the first is more hated than the second.
Bubsy
Ashens
Strong Bad
Dr. Who
RobertoftheNerds
Sandvich33
Lydia Prower
Kamen Rider Fourze
Toon Luigi
Hard Gay
Scott Pilgrim
Wreck-It Ralph
Jenny/XJ-9
Shinya Arino
Steven & Miki
Urotsuki
Alice
Young Pete & Older Pete
Text Fighter
Chip McCallahan
AIM
Fanboy & Chum Chum
Drake & Josh
GBC Wario
Dr. Eggman
SpingeBill
Ellis
Plankton
Sandy
Mr. Krabs
Squidward
SpongeBob SquarePants
Patrick Star
Jack Nicholson
Rex Salazar
BRVR
Pinkie Pie
Rarity
AppleJack
Rainbow Dash
Twilight Sparkle
Fluttershy
Elvira
Old Gregg
Emo Peter
Felix the Cat
Drunk Ryu
Peter Griffin
Somari
Japanese Spider-Man
Mickey Mouse
Jay & Silent Bob
CD-i Dark Link
The Cat in the Hat
Freddie Mercury
Anime SpongeBob
Violet Baudelaire
Pvt. Caboose
Klaus Baudelaire
BrianD
Giygas
Missingno.
Toon Snake
Sonic.exe
Tails Doll
Hopeless SpongeBob
Corset
Hades
Jeffrey Lebowski
Fegelein
Yūko Aioi
Ranma Saotome
Kamen Rider
Giana & Maria
Klonoa
Kamen Rider OOO
Shy Guy
Pac-Man
Scorpion
Sub-Zero
Slenderman
Jeff the Killer
Toon Mega Man
Sukapon
Vectorman
Gumball Watterson
Deadpool
Oishi Kawaii
Koopa Troopa
Wenlock
Buzzy Beetle
Master Hand
Abilities Kirby
Commander Video
Garbage Guy
Animation
Crazy Jay
Ed (Good Burger)
Hatsune Miku
Best Columbus
Cream the Rabbit
Abobo
Ronald McDonald
Colonel Sanders
Bomberman Zero
Godzilla
Garfield
Photo Dojo
Bill Rizer
Simon Belmont
Animation
Sanic
Waddle Doo
Ad blocker interference detected!
Wikia is a free-to-use site that makes money from advertising. We have a modified experience for viewers using ad blockers

Wikia is not accessible if you've made further modifications. Remove the custom ad blocker rule(s) and the page will load as expected.