James Bond

Universe
007
Debut
Dr. NO (1962)
Appears in
Unknown
Friends
Unknown
Enemies
Spy

Lawl Team
Unknown



Special Moves
B- PP7
Side B- Laser Watch
Up B- 
Down B- Hand Grenade
Final Smash- Golden Eye
K.O.s
KO 1:
KO 2:
Star KO:
Screen KO:
Taunts
Up Taunt:
Side Taunt:
Down Taunt:
Victory/Lose Pose
Victory 1: Intro Sequence
Victory 2: 
Victory 3: 
Lose: 
Character Description
Agent 007, more commonly known as James Bond is the titular hero of the Bond series of films and merchandise - having a lengthy career as a super-spy he has taken on villains intent on world-domination and terrorism while becoming one of the most well-known heroes in the world. He is a master of gadgets and also a skilled spy who has a license to kill, meaning he is pretty much able to deal with any threat that may come his way. James Bond also usually meets a women, and develops a relationship with them.
In 1953, Casino Royale stars as Barry Nelson as James Bond in the TV series for a first of Ian Flemming's novel of the franchises of James Bond.
Other Attacks
Ground Attacks
Basic Attacks
Neutral attack- ???
Dash Attack- ???
Side Tilt- ???
Up Tilt- ???
Down Tilt- ???
Smashes
Side- ???
Up- ???
Down- ???
Other
Ledge attack: ???
100% ledge attack: ???
Ground attack: ???
Trip attack: ???
Grabs, Throws
Grab- ???
Pummel- ???
Forward- ???
Backward- ???
Up- ???
Down- ???
Aerials
Neutral- ???
Forward- ???
Backward- ???
Up- ???
Down- ???
Icon
007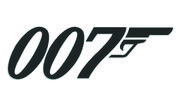 Victory Music
TBA
Kirby Hat
James Bond Costume
When Chosen
TBA
Stage
TBA
Related Music
TBA
Credits Music
TBA
Snake Codec
TBA
Role In The Subspace Emmisary
TBA
Extra
Colors & Costumes
-Colors
Trivia
It Was Rumored That James Bond Was Originally Going To Appear in Super Smash Bros. 64 But Didn't Make It Due To Lack of Roster. (What Don't Believe Me? Then Go Watch Did you Know Gaming)
Ad blocker interference detected!
Wikia is a free-to-use site that makes money from advertising. We have a modified experience for viewers using ad blockers

Wikia is not accessible if you've made further modifications. Remove the custom ad blocker rule(s) and the page will load as expected.